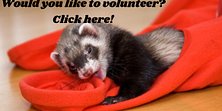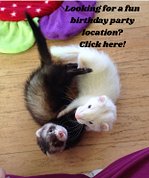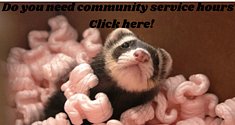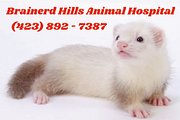 Click Your Donation Method Below
EIN: 87-2371610
501(c)(3)
Toilet Paper (we typically use 3-4 rolls a day) Paper Towels Baby Wipes Pee Pads
Dawn Dishwashing Liquid Newspaper 13 Gallon Trash Bags ZipLock Bags (ALL SIZES)
Bleach Free & Clear Detergent Oxy-Clean Powder Stain Remover (used for new ferret supplies)
Horse Pine Pellets (for the litter boxes) Small Glass or Ceramic Bowls (for food & water) Clorox Wipes
Grizzly Salmon Oil Plain Litter Boxes Litter Box Scoops
Towels or Beach Towels Blankets or Old Sheets
Pet Carriers (any size) Pet Cages or Enclosures Plastic Shower Curtain Rings
Standard White Printer Paper (8.5" x 11") Yellow Highlighters
Cage/Enclosure Bowls, Trays, Hammocks, Tunnels, Corner Toilets & more)
Marshall's Ferret Food ZuPreem Premium Ferret Food Wysong Ferret Food
Ferret Food Storage Containers, Bins or Organizing Bin with Drawers
Toys (cat toys, squeaky toys, small stuffed animals, cardboard tubes 3" or more", gutter tubing (corrugated), baby toys & more) 🧸🧚🏼‍♀️🧶🧤🧢🎾
Miscellaneous Articles of CLEAN Clothing (long socks, ball cap, bright colored belts or scarves, kids soft gloves, old ponytail scrunchies & small baby shoes) 🥿🧢🧣🥿🧤🧦🕶
REMEMBER: the average ferret weight 1.5 - 4.4 pounds, which means they can not carry heavy items. Most toddler shoes are too large or heavy, so we recommend baby shoes or house slippers, soft - not hard, bright colors…)
ITEMS ALWAYS NEEDED CAN BE DROPPED OFF AT THE RESCUE!
Because this rescue is funded 100% on donations and volunteers, there is a limited financial resource available for the everyday items. What may seem small to you is HUGE to a rescue. Sometimes, others are unable to financially help but they may donate in other ways, such as old towels, sheets, small stuffed animals, etc. Below are a few items Fuzzy Ferret Rescue is ALWAYS in need of.
We Currently Offer:
-Surrenders
-Adoptions
-Boarding
-Education
-Annual Distemper Vaccinations
-Melatonin Implants (every 6 months)
-Des Implants (every 14 months)
-Grooming
-Food Supply
-Weight Management Healthcare
…and we have an area that is set up as a store for EVERYTHING a ferret might need!
Fuzzy Ferret Rescue
Soddy Daisy, TN 37379
Phone: (423) 508-4101
Email: FuzzyFerretRescue@USA.com
Website: www.FuzzyFerretRescue.org
Facebook: Fuzzy Ferret Rescue
Instagram: @FuzzyFerretRescueTN
PayPal: Fuzzy Ferret Rescue
Amazon Wish List: Fuzzy Ferret Rescue
Zelle: FuzzyFerretRescue
Venmo: @FuzzyFerretRescueTN
CashApp: $FuzzyFerretRescue
The rescue ALWAYS needs supplies & gladly accepts donations. Below is a list of supplies needed regularly. If you have any of these in your home & can spare them, please consider bringing them with you to the rescue. It will be very much appreciated! A little bit donated here-and-there really makes a difference.
❤️🐾* WAYS TO HELP THE RESCUE *🐾❤️
How to Help Our Ferret Rescue:
* Donate via Paypal
* Mail a Check Donation (send us a message for details)
* Pay Towards the Ongoing Rescue's Vet Care Bills
Brainerd Hills Animal Hospital
(423) 892 - 7387
Account Name: Fuzzy Ferret Rescue / Monica Crowder
LIST OF DAILY ITEMS ALWAYS NEEDED AT THE RESCUE:
* Baby Wipes
* Bleach
* Purina's Yesterdays Recycled Newspaper Litter * Marshall's Ferret Food
* Nature's Valley Instinct Ultimate Protein Chicken Cat Food
* Laundry Detergent
* Trash Bags (any size)
* ZipLock Bags (any size)
* Small & Heavy Dishes for Food & Water
* Cage/Enclosure Accessories
*** THE RESCUE RECEIVES NO GOVERNMENT FUNDING & RELIES ON DONATIONS TO STAY OPEN. ANY DONATIONS ARE GREATLY APPRECIATED! ASK THE RESCUE FOR MORE DETAILS! ***
#FuzzyFerretRescue #DennisMonicaCrowder #SupportFerretRescues #CarpetSharks #GivaALittleLove #FerretsAreFamily #TheyAllDeserveAHome #FerretMom #FerretWorld #WeHaveTENFerrets #CrazyTENFerretMom #FerretLife #FerretLovers #DecupletsFerretMom #MyHeartMyPassion #FindingSafeForeverHomes #FerretLifeGoodLife #FerretMom #FerretAddict #AdoptDontShop #FerretNation #MyTherapyIsFerrets #TherapyIsDogs #FerretsAreFamily #OurRescueFerretsIsAwsome #Fuzzy Therapy #NoogaStrongFerrets #YourChattanoogaFerretRescue #FuzzyAndPlayfulSharks #SaveALLAnimals #HaveAHeart4Ferrets #MyFerretLucy1 #MyFerretRicky2 #MyFerretFred3 #MyFerretEthel4 #MyFerretPotter5 #MyFerretKholi6 #MyFerretMonkey7 #MyFerretStinky8 #MyFerretAnna9 #MyFerretAsh10 #MyTENFuzzyFerrets